At our clinic we have full X-ray equipment for dental clinics. We use various types of X-rays and imagery.
Intraoral dental X-ray machine – this small x-ray machine is in the dentist's office. We use it to take small intraoral images when the patient is still seated in the chair.
Intraoral small image – a detailed view of the tooth, its root and the space around the root; it is of great diagnostic importance. It is also used for root canal treatment to ensure that we treated the tooth correctly.
Bitewing – this is a small image designed to check the interdental spaces; it is perhaps the most important preventive image. It shows small incipient caries. We also check for small caries and deposits of tartar in the interdental spaces. From a preventive point of view, this is one of the most important images.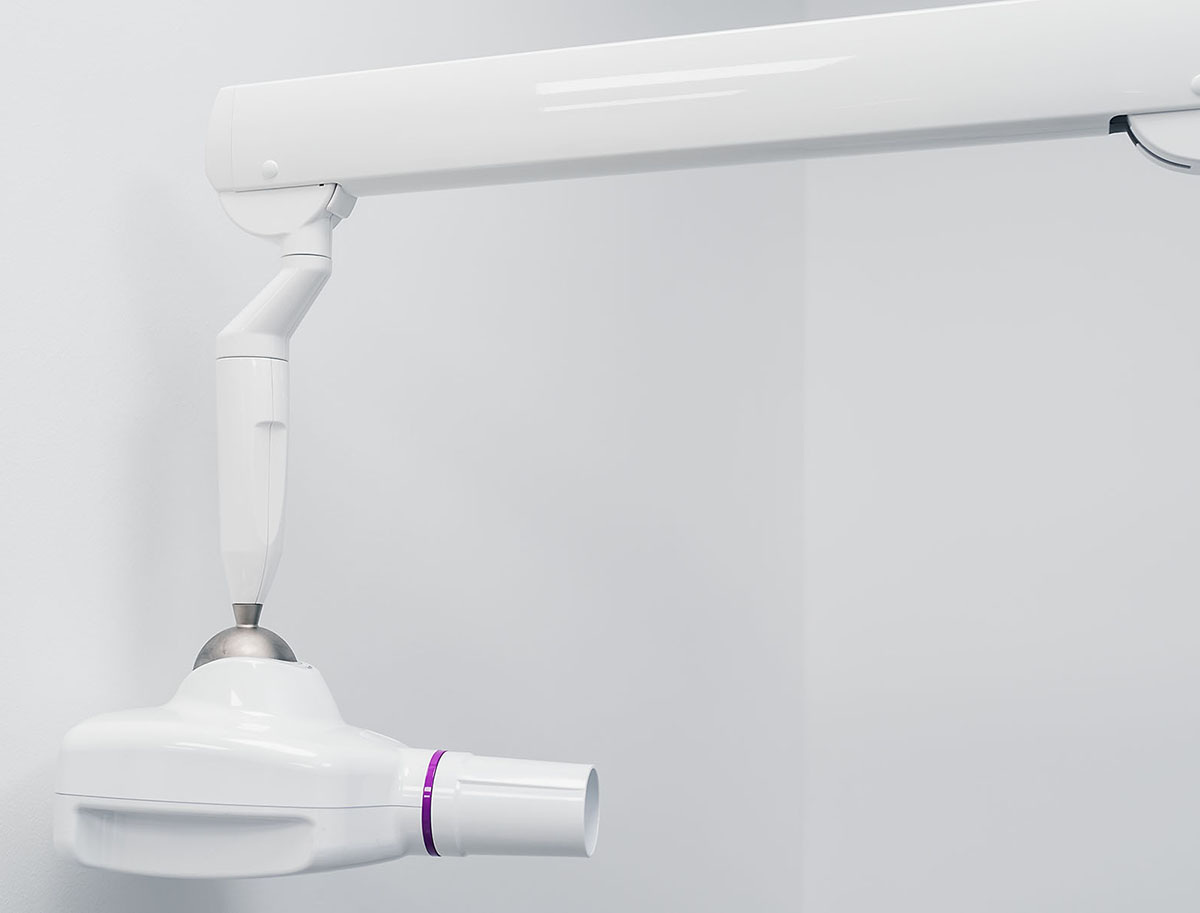 Intraoral dental X-ray machine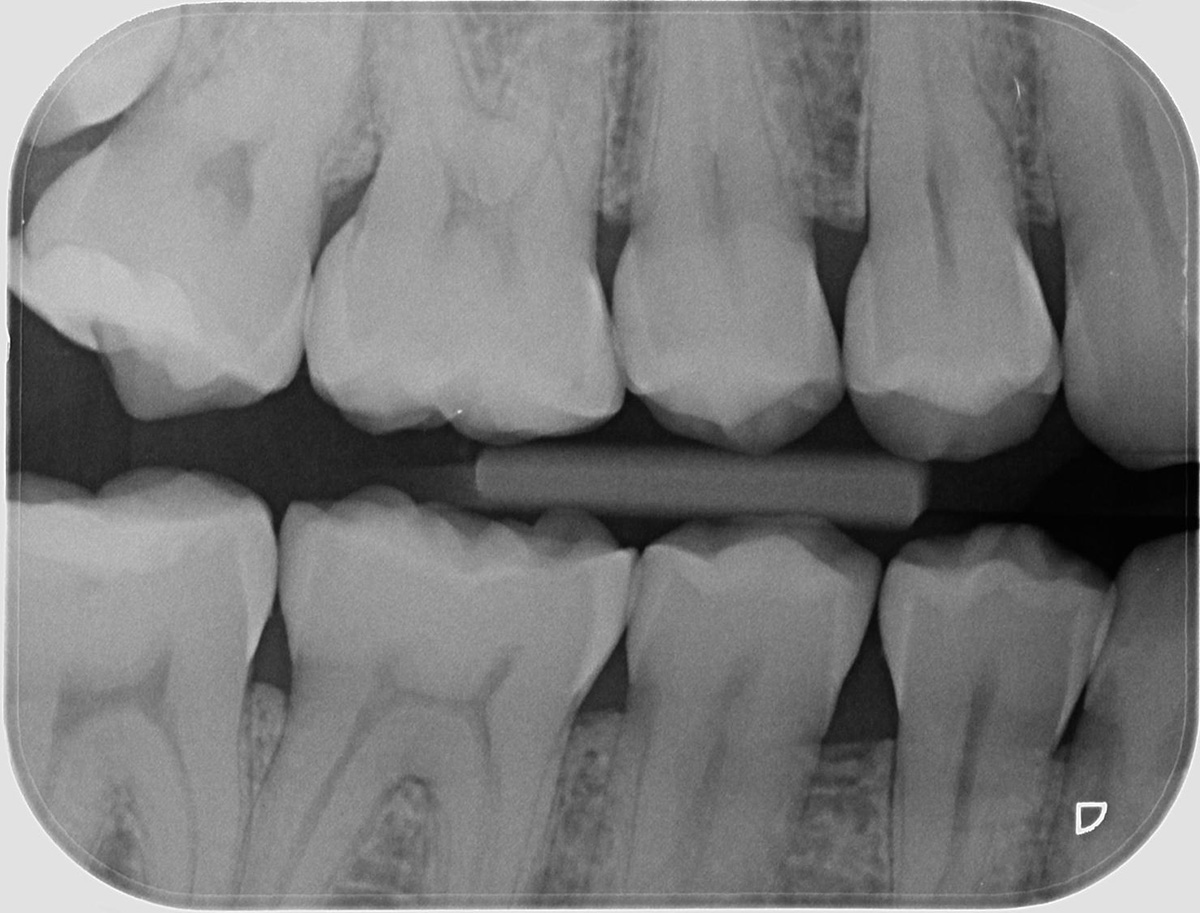 Large panoramic dental X-ray / 3D CT
OPG – panoramic image – a large image of all teeth; it should be taken regularly during the preventive examinations, at least every 3 years. This image shows all teeth, wisdom teeth, bone area, roots, possible inflammation under the teeth as well as nasal cavities where we can discover possible cysts visible in the OPG image. In addition, it is possible to also see the temporomandibular joint (TMJ).
CBCT – it is a 3D image, which shows the most detailed view of the teeth and structures in the jaws. This high-tech device can also make an image cut-out as needed, that is, a small CT image of only a specific area that we need to see – which means less radiation exposure for the patient. It is suitable for more demanding tasks and more complicated situations.
It is mainly used for implants where the doctor needs to know exactly where to insert the implant. It is also used for the diagnosis of cysts or for complicated root canal treatments, where we can monitor the whole root millimetre by millimetre.
All our devices are the best on the market and meet the strictest standards of protection of the patient as well as the dentist.